Painted stones are a popular craft project, and they can be used for all sorts of purposes.
You can paint them to look like rocks, leaves, or other natural objects, or you can paint them to look like characters or scenes from your favorite storybook.
In this article, we'll show you how to paint stones using basic painting techniques.
DIY Painted Rocks Ideas
Supplies:
Get the right supplies. Whether you are looking to paint pebbles or normal stones you'll need
1. Paint: Acrylic crafts paints are the best for this project. Opt for a paint set or a set of acrylic paint pens.
2. Stones: This is the most important thing to consider when rock painting. The size and shape of the rock determines the design. For first timers or if you are doing this with your kids, opt for smoother, larger stones. Sea pebbles are the best options for diy rock painting.
3. Brushes: Thin brushes for small stones and large brushes for big stones
4. Pencil: For outlining the design
5. Sandpaper: Used to make the stone's surface smoother if need be.
6. Soapy water: For cleaning the brushes and other crafts accessories you'll be using
How do you prepare stones for painting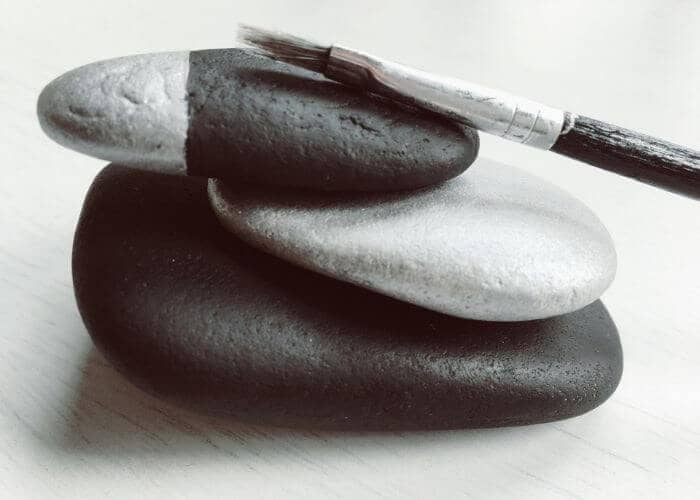 Put some water in a small bucket and add a small amount of your favorite cleaning paste.
Soak your rocks for a few minutes, clean and rinse.
Place them outside to dry.
After drying, check if any of the stones need sanding
Painting technique: How to do rock painting
First, start by applying a base coat. The color will depend on what you want to paint. For example, if you are painting with kids, just doing basic letters of the Alphabet, opt for primary paints; red, blue, yellow, green and maybe purple. Wait for it to dry.
Second, with a pencil, draw an outline of the design you want to paint.
Using your brush, paint your desired image and let it dry.
Mandala stone painting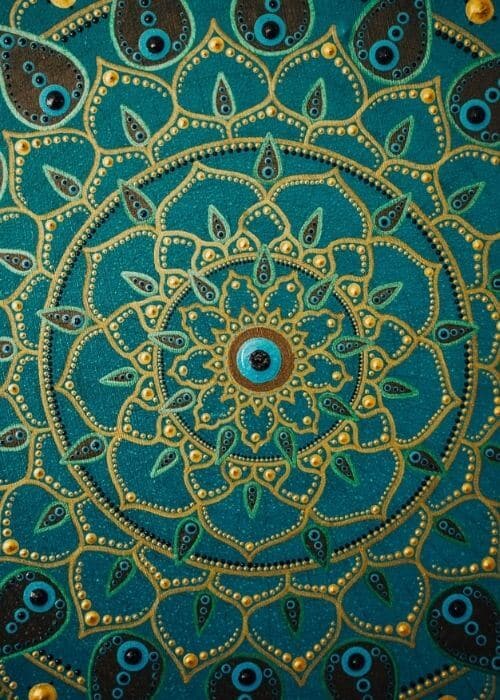 In Asian cultures, mandalas are used during meditation. These stones are believed to help one change their energies; from suffering or sadness to happiness.
There are three types of mandala stones you can paint: healing mandalas, sand mandalas, and teaching mandalas.
How to paint mandala stones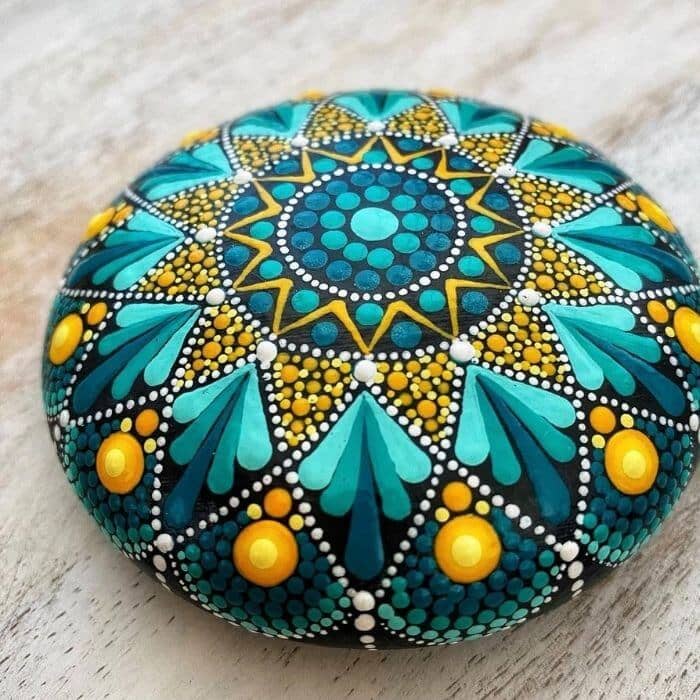 Rocks used for diy mandala painting are always round. And if like me you can't find round stones or pebbles, I recommend you buy a pack online.
You can get a pack of 10 stones at under $20, so even if you mess up one stone painting, you have a few more options to work with.
We'll use acrylic paint. You can dilute it. You'll need a dotting tool
Using the tool, make the desired dotted patterns. Here is a full video to guide you on how to paint mandala rocks
Painting rocks ideas
Here are a few ideas you can diy at home.
How to paint rocks for beginners
For kids 5 – 9 years, here are a few ideas for you
Primers go for primary colors or darker colors. Start with simple letters, you can have kids paint their names on the rocks just to teach them the basics.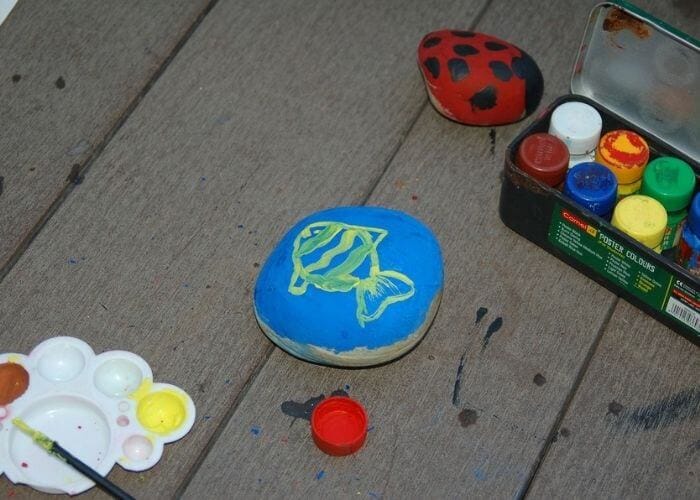 Next, try simple designs; a fish and ladybird.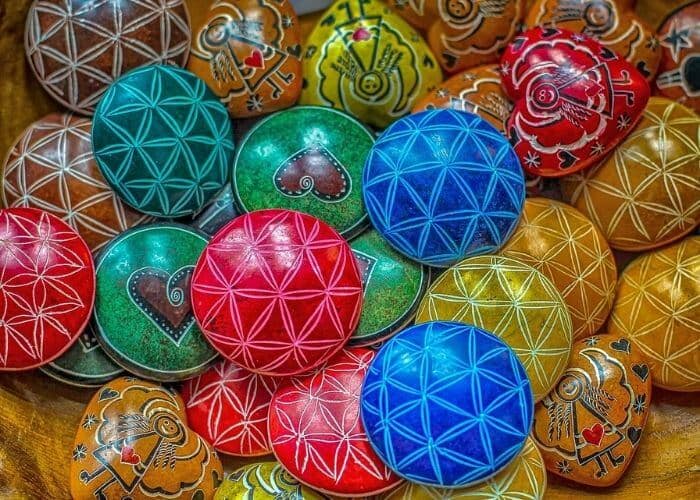 Now let's have some fun. Once the kids know the basics, you can move to other designs.
For example, for unique and gorgeous rock paintings go for stones with different shapes to get different unique designs.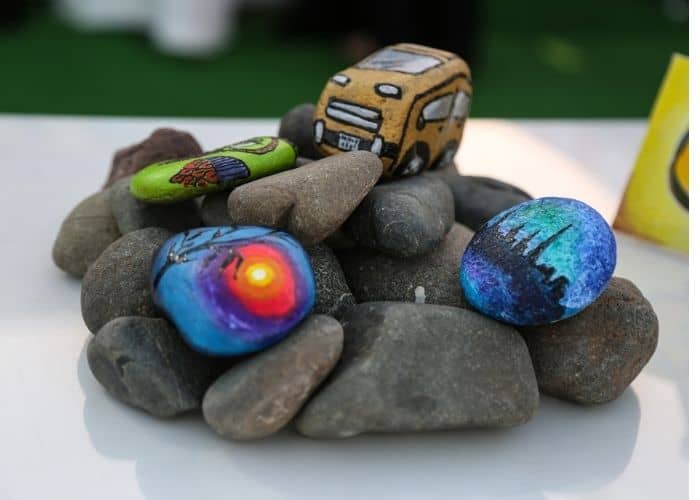 Next do their favorite cartoon characters
There innumerable stone painting ideas for kids you can try at home
Next, let us explore different ideas for adults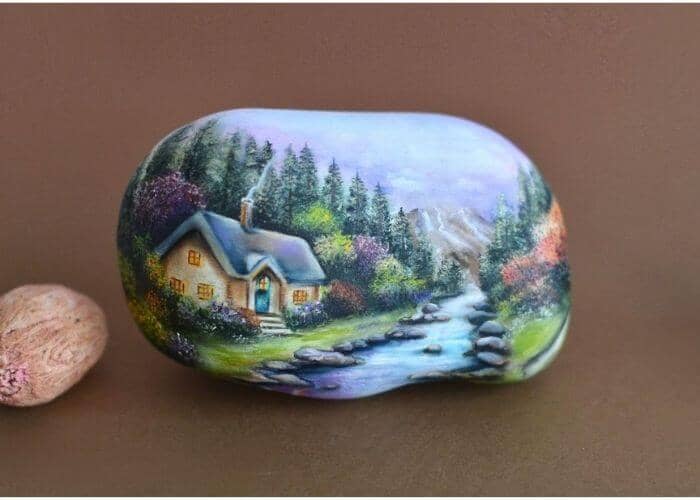 After learning the basics, try rock painting your home. And other landscapes around your home.
Have a furry friend? This cat painting looks awesome
Flower stone art painting looks awesome in black and white
Paint your precious memories. pebble art.
For mandala stones, here are a few ideas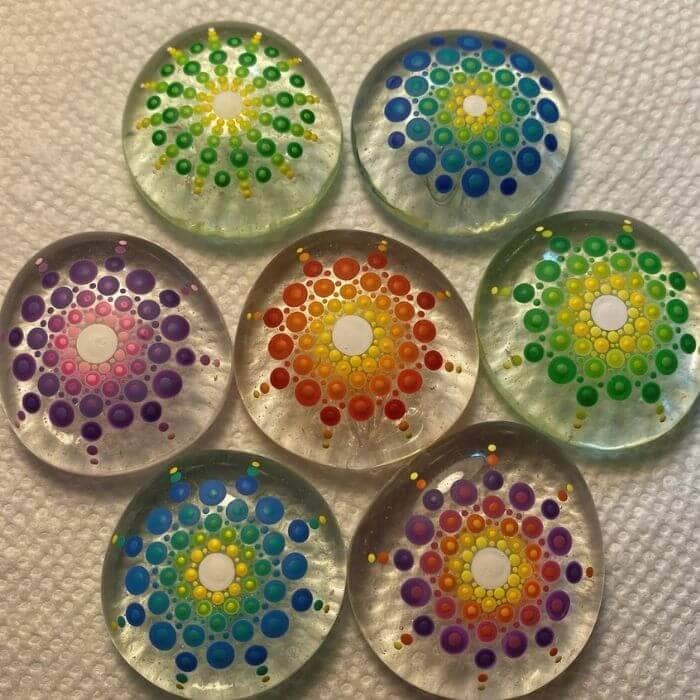 Tips for painting on rocks
Dense stones: When choosing stones, go for dense pebbles or stones. Non-porous stones ensure the paint dries properly. Porous stones will absorb the paint, ruining your creation.
Light colored rocks: These types of rocks offer a more vibrant result compared to darker rocks.
For mandalas stone painting, always use a dotting tool
Always ensure your rocks are well dried before painting or using them. Wondering how to use your painted rocks? Here are a few ideas
How to use painted stones
Create stone jewelry
Have a small pebble? Rock art jewelry looks awesome. Ensure you choose light colored pebbles and bright paints.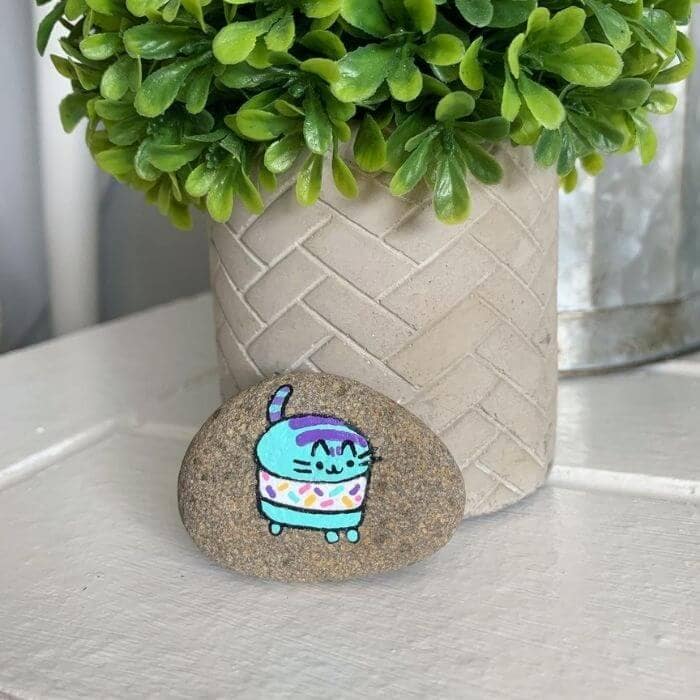 Use your painted stones to complement your existing decor
Don't like traditional clocks? Here is an idea that I really love. Create your clock using small pebbles so they can stay in place. Awesome pebble clock.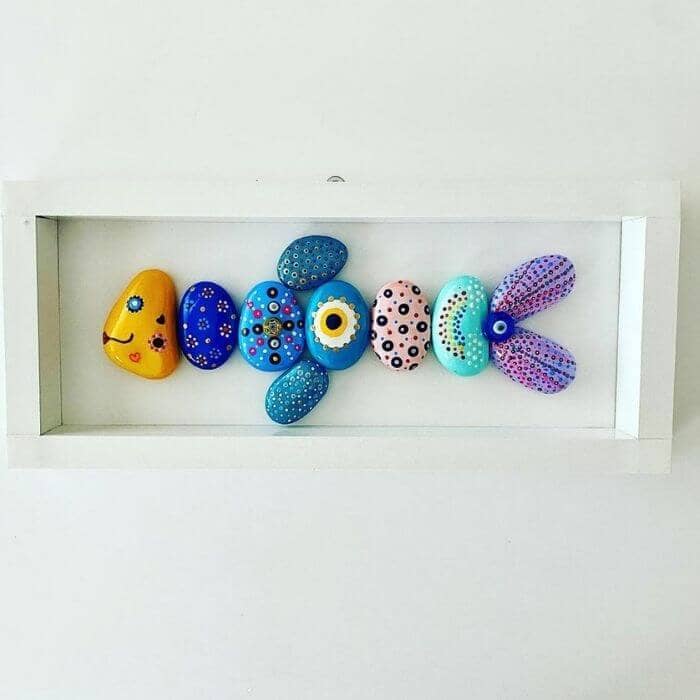 Create a rock painting. Perfect idea for any home.
Pebble Art FAQs
What to paint on a rock?
For kids, you can start with simple letters and proceed to their favorite cartoon characters. For beginners, start with simple animal rock paintings then later paint more complex paintings such as landscapes.
For the season rock artists, go for different stone shapes, try painting mandalas and making different types of crafts such as paintings and jewelry using your painted stones.
What kind of paint do you use on stones?
Acrylic paint is the best paint for rock painting. For colors, go for bright colors; red, pink, yellow on a black or white background. But also, choose colors depending on what you'll be painting.
How to paint river rocks
When painting river rocks or pebbles, make sure to pick dense stones which are easier to paint on and dry. Clean the rock, dry and apply the primer. Outline the design with a pencil and paint. Then dry.
How do you prepare rocks for painting?
Wash in soapy water and smooth the surface with sandpaper. Add a primer and draw an outline.
Conclusion
Stone painting is a fun and easy way to add some personality to your garden or home décor. Not only is it a cheap and easy project, but it can be done with minimal supplies.
In this article, we have discussed the basics of stone painting, including the supplies you will need and the steps involved in the process. Happy rock painting!!